GENERAL FEATURES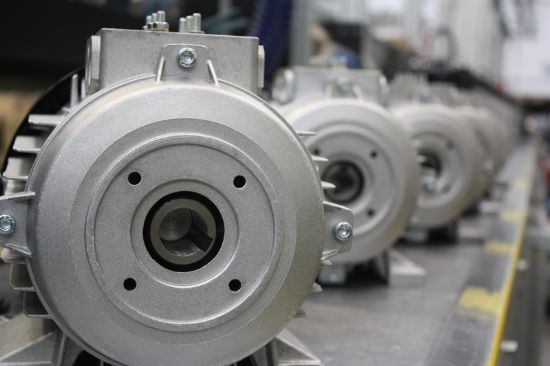 Our electric motors are designed and built with materials and processes designed to ensure quality and reliability and are all produced in our factory and are therefore 100% Made in Italy.
All our electric motors are insulated with class F materials (maximum winding temperature 145°C), designed to operate in continuous service S1 (Fig.1) in environments at a maximum temperature of 40°C and up to altitudes of 1000 meters above sea level.
Upon request special orders are available: operation in hot environments or altitudes more than 1000 meters above sea level (with performance modification in accordance with IEC 34-1, as per Fig.2), intermittent duty, insulated for inverters, voltages and frequencies outside Europe.
These materials, all carefully selected, are fundamental in the construction of the motor to ensure functionality and durability. The double enamel insulated class H copper wire windings, with insulation in insulation Class F, undergo impregnation treatment with polymerized hot resins for added insulation and resistance to electromagnetic loads.
Casings, shields and flanges are made of aluminum alloy, shafts in C43 steel, fan covers in sheet metal, radial two-way fans in nylon and leading brands of sealed pre-lubricated ball bearings.
The terminal box is made of plastic but can be ordered in aluminum upon request, as can several different types of thermal protectors on our motors.