Classification of Protection Degree (IP CODE)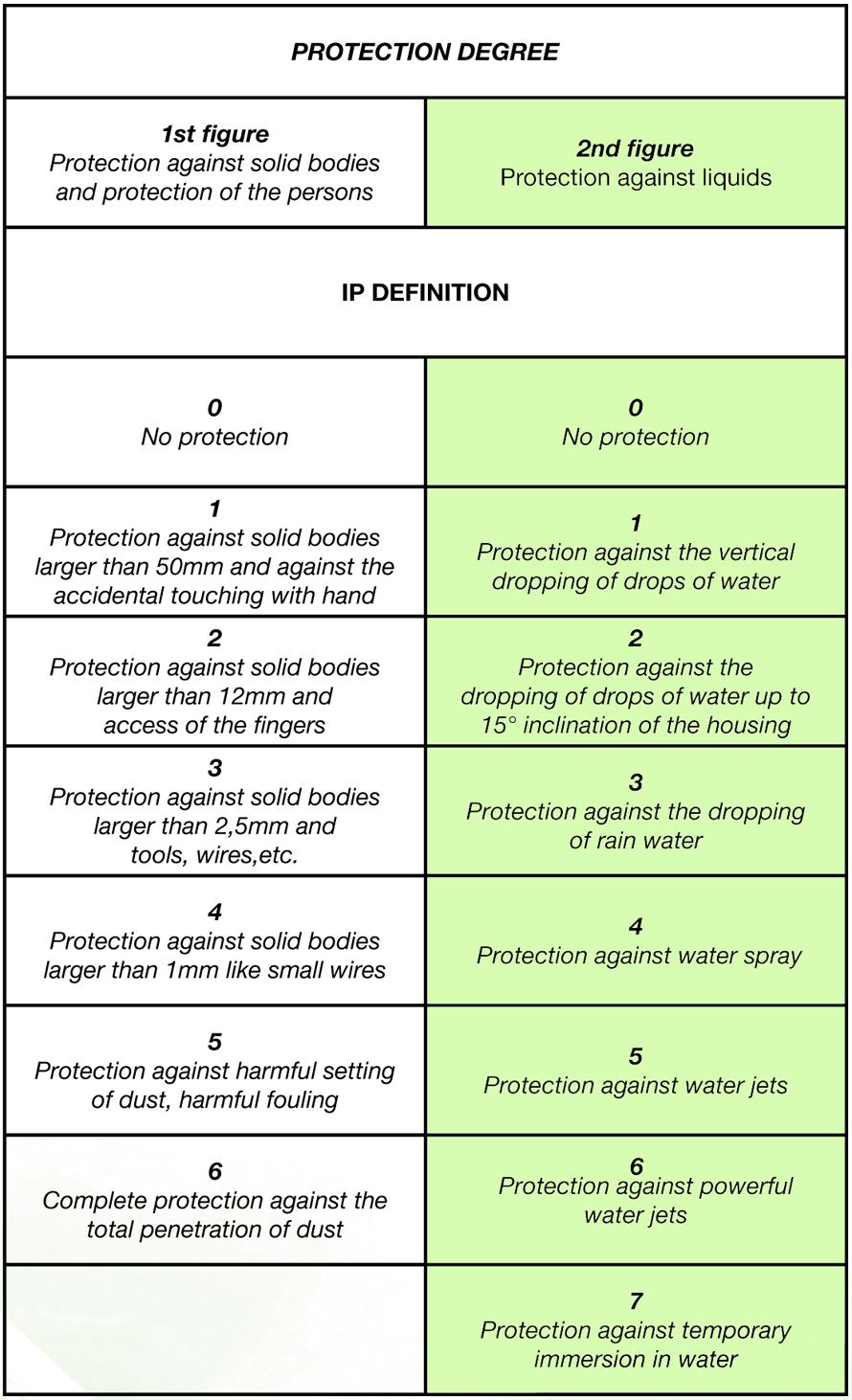 The protection of electric motors against entry of foreign objects, accidental contact, dust and water, are regulated by the international standard IEC 60034-5 with an assignment of two letters "IP" and two numbers.
The first number indicates the protection of persons against contact with dangerous parts and materials protection against entry of solid bodies.
The second number indicates protection equipment against harmful entry of water.
Standard protection of Ravel electric motors is IP54 but other protection degrees can be supplied on request.